CD-Cops signs distributor agreement with MediaWise.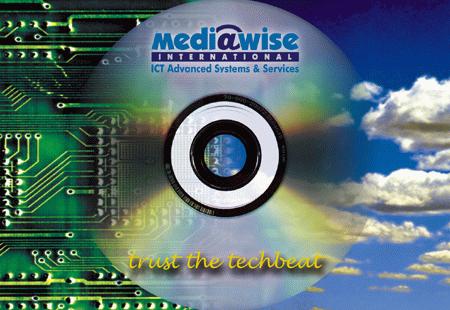 Since March of this year, the Greek multi-media company has become an official CD-Cops distributor. This position requires a high degree of technical know-how in order to be able to sell and support this sophisticated product. Mediawise has already proven itself capable of executing this difficult task. See their home page at: http://www.mediasoft.gr/
The company has become one of the most important Mediterranean based optical disc manufacturers, since its recent strategic alliance with Sanyo Holding (Europe), offering a wide range of products and services.

George J. Dougas,

the CEO of MediaWise
The company's main activities are described as follows:
Optical Disc Manufacturing (Mastering & Replication for CD, DVD, CD-R, Card-CD & CD-R, Mini CD & CD-R, Shape CD)
Software Copy Protection Systems
Digital Rights Management Systems (Try & Buy technologies, e-Commerce Services and On-Line Registration Systems)
Internet Advanced Services (Front Store Development and e-Shopping)
Advanced Electronic Ticketing Systems (Reservation & Management Systems, Ticket Sales & Web Ticketing)